Another WISE Memorable Moment has taken place in our WISE family of schools. Across the Trust children excitedly took part in an event to launch the 2022 World Cup. Throughout the launch day, children wore their football strips in school and children participated in a football skills workshops to practise and promote football. To enhance their geographical knowledge pupils learnt lots of facts about all the countries that qualified. Pupils from across Key Stage 1 and 2 from academy's across the Trust then attended the award winning Beacon of Light in Sunderland on Thursday 24th November to experience the WISE World Cup Day.They engaged in an array of football skills activities, soccersize circuits, team building exercises and a competitive game of football. They visited the indoor arena and took part in their very own World Cup Opening Ceremony to the official World Cup song. Each child was then presented with a medal by two of the Sunderland Ladies team (Grace McCatty and Brianna Westrup).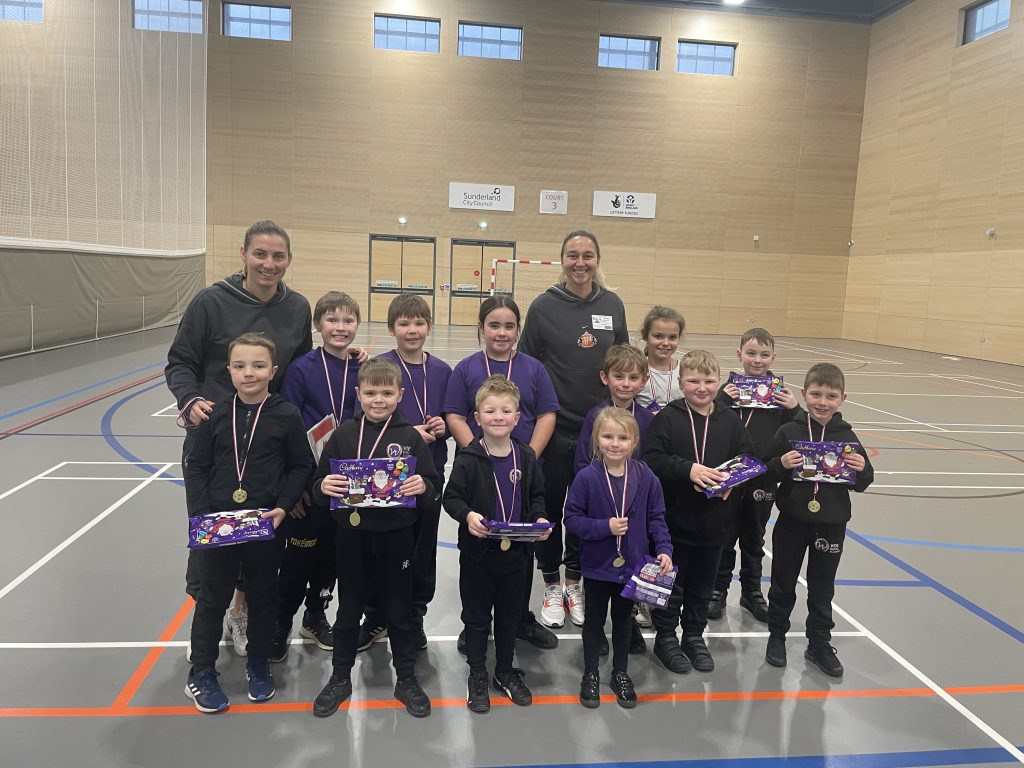 The day was thoroughly enjoyed by all and certainly got everyone in the mood for football! One magical moment was when one of our girls met a 'real life' female footballer. She was so happy and overwhelmed that she cried. She described the day as 'the best day of her life'.
WISE Academies are committed to ensuring that children are given the opportunity to experience 'Memorable Moments' where their talents are developed and nurtured, and life long memories are made.