We are a family of schools who exist to inspire each pupil to believe in themselves so they experience great success through our commitment to excellence.
Our vision is simple: We shape children's futures through providing an excellent education.
---
Our values matter to all of us. They underpin the way we work together to provide an excellent education for our pupils.
Our values represent the culture we aspire to every day, guiding our judgments, building trust, and helping us to always be 'our best'.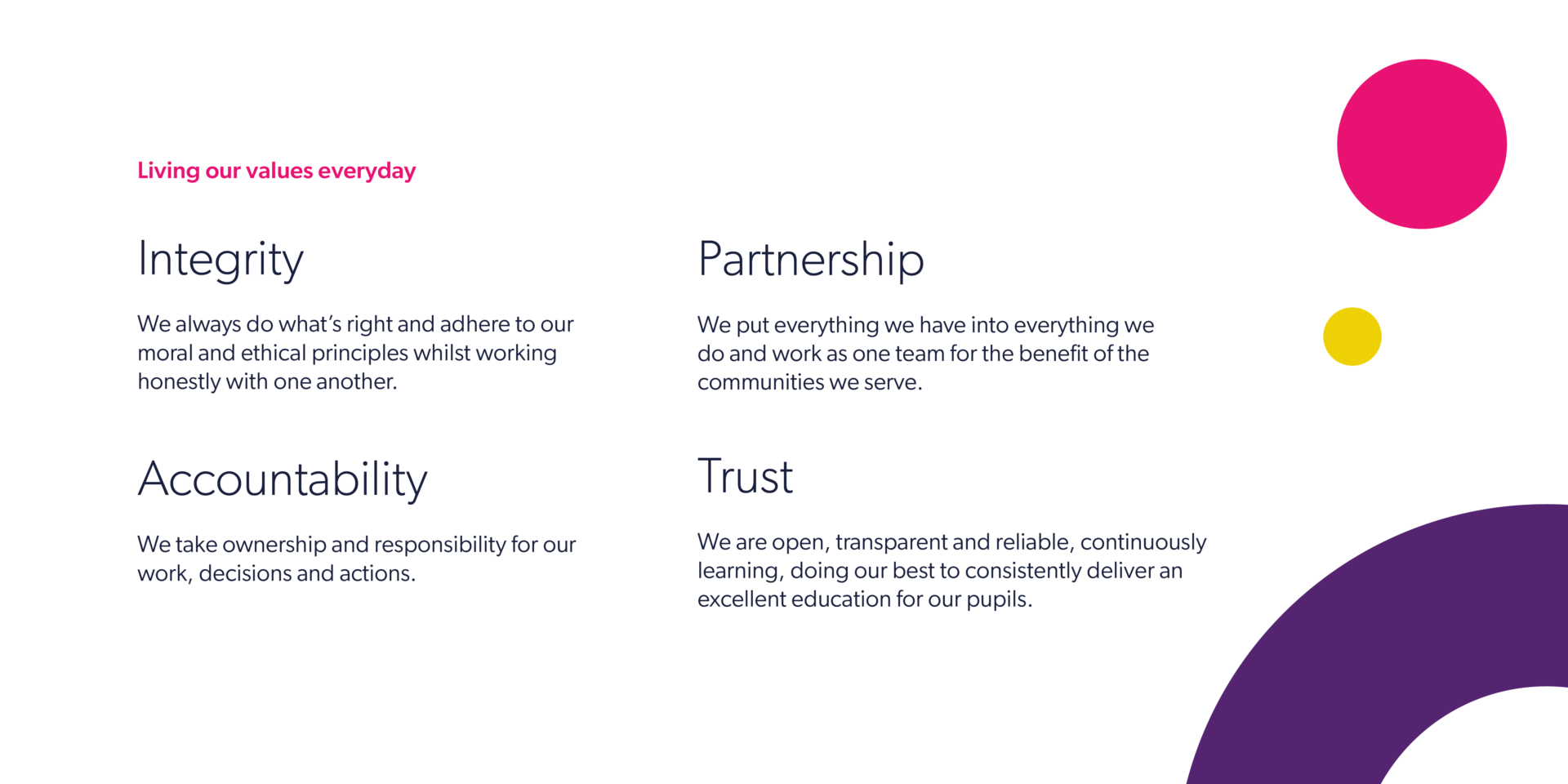 ---
Each of our values leads to a set of key behaviours. They reflect the WISE Way and help bring it to life. These behaviours create the foundation to work together as one unified team to make our values matter.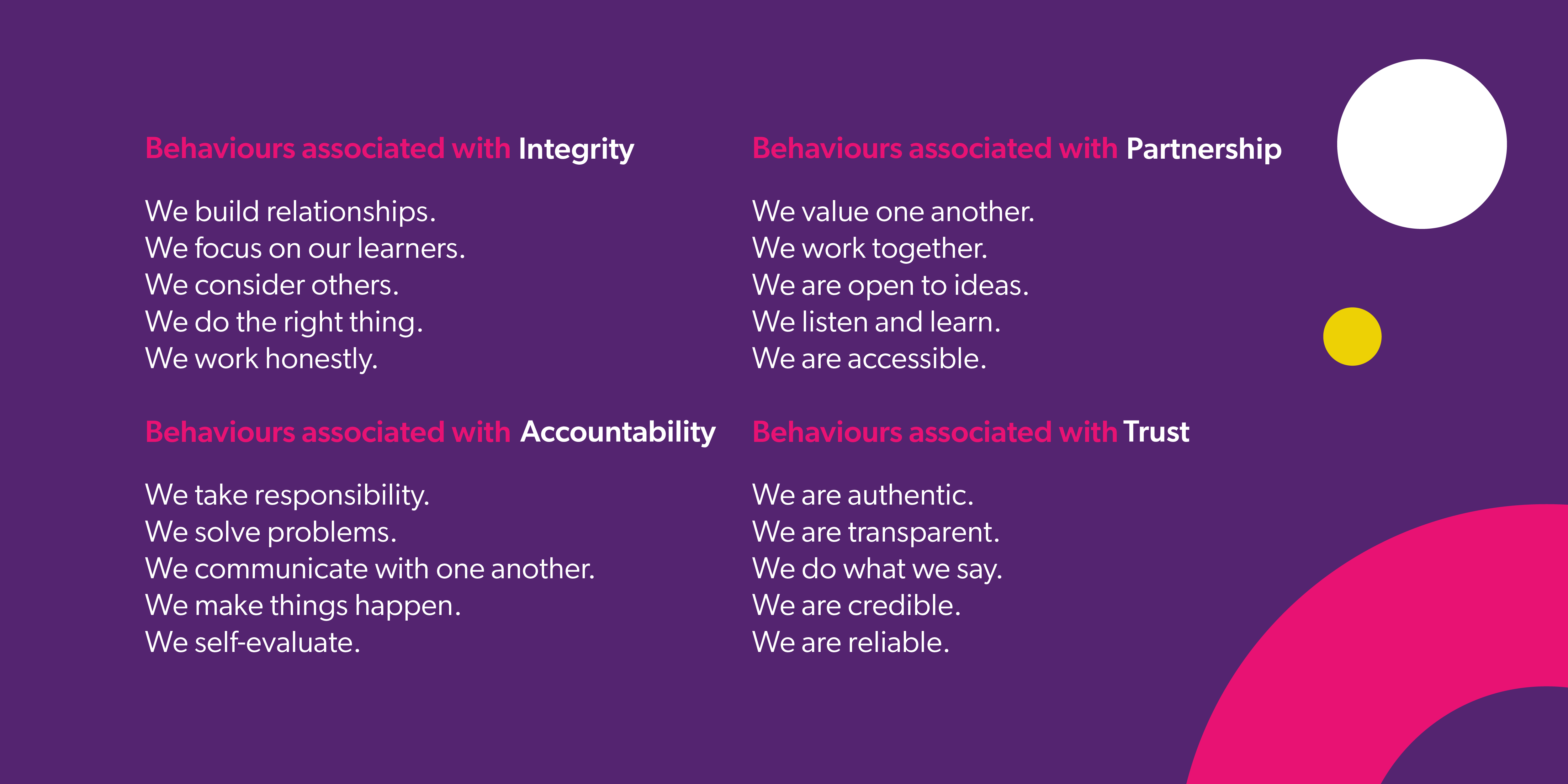 ---
How we interact with the world determines if people want to welcome us into their community. It's important that we live out our beliefs every day.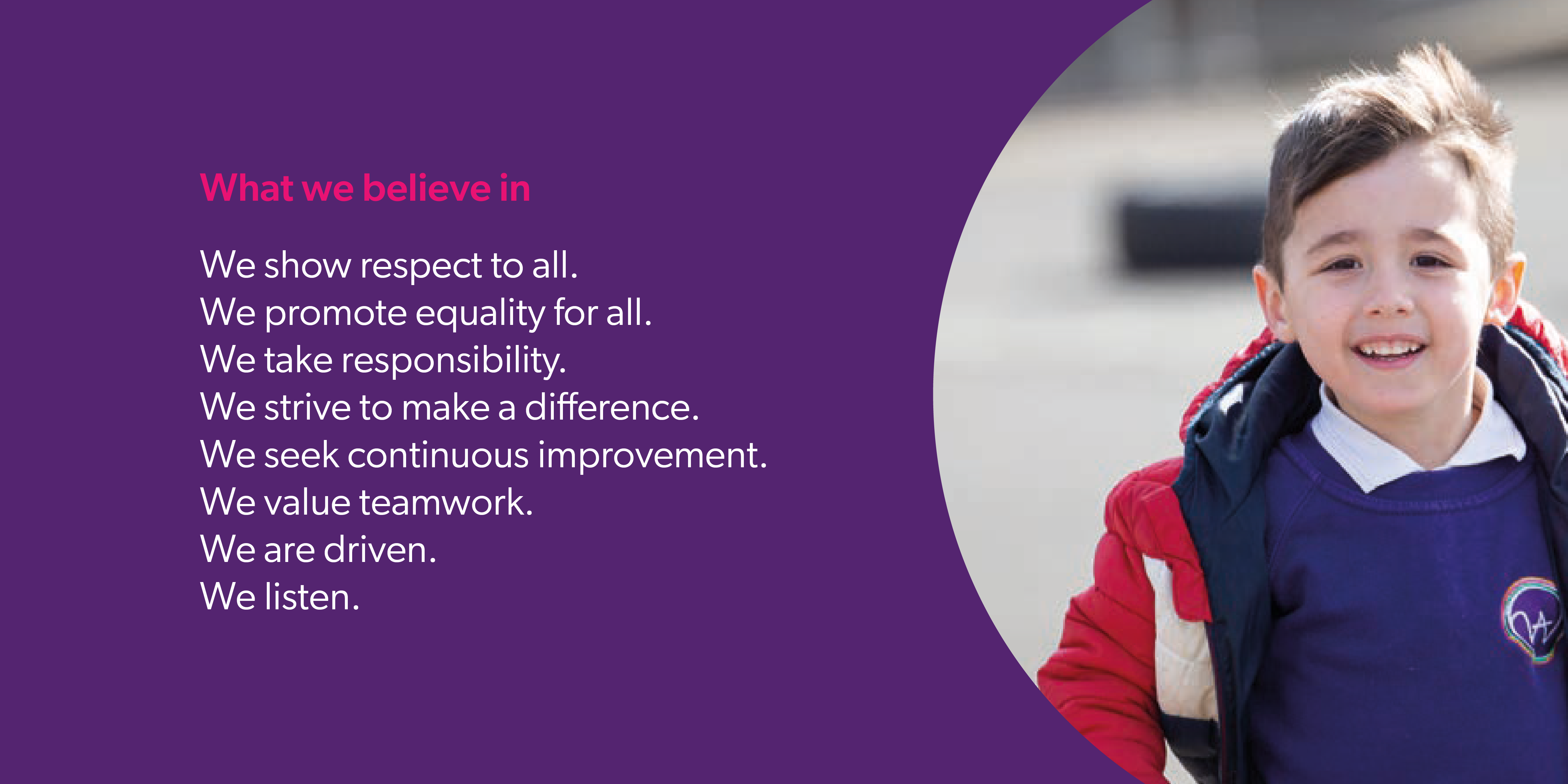 ---
We have brought our vision and values together in our Little Purple Book. Hear more about it below.