If you're considering a career in teaching, it is natural that one of the first questions you might have is how much you can expect to earn as a starting salary, especially considering some stereotypes that come with school teachers' pay.
The answer to this question can vary depending on several factors, including your qualifications, experience, and the location of the school where you'll be working.
With WISE ITT, individuals can train within the school system and learn about the teaching profession. Throughout the academic year, you can work alongside school leaders and experienced teachers to gain teaching qualifications without prior teaching experience, and work with a school teacher advisor as a mentor for an introduction to the teaching profession.
Starting salaries and the teacher salary range should not be the reason that you become a teacher, but the competitive salary is increasing, and pay progression is far more advanced than the past decade. So in the same stride, teachers' annual salary or pay scales should not be the reason that you decide not to become a teacher.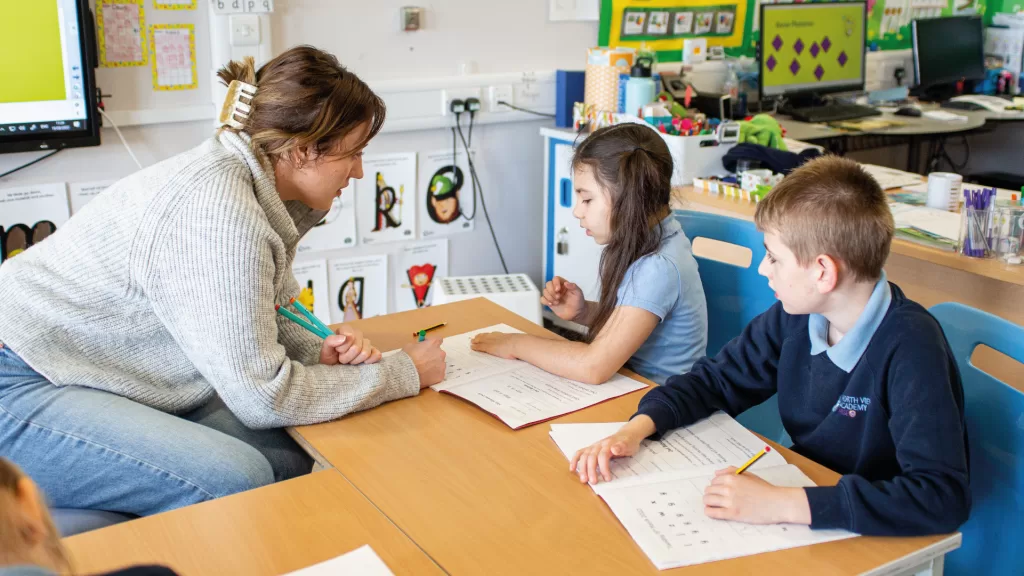 Teacher Pay Scales UK (England) Schools 2022/2023
Teacher salary pay range starts at £18,000 – a new starting salary high for the education sector. Qualified teachers can earn up to £28,000 early in their career. Other influences of pricing and teacher pay scales include leading practitioners and teaching and learning responsibility payments that might be introduced within the school.
Teacher Pay England Explained
Once you've started working as a teacher, your pay will usually increase each year as you progress up the main pay scale. In addition, other factors can affect your pay, such as performance-related pay and allowances for working in certain areas.
For example, teachers who work in inner-city schools or areas with high levels of deprivation may be eligible for a retention payment of up to £2,000 per year. Similarly, teachers who work in remote or rural areas may be eligible for a recruitment and retention allowance of up to £2,100 per year.
Teaching Salaries
One of the common myths about becoming a teacher is that early career teachers and qualified teachers have a lower than average salary. But, this is not the case anymore, as many school teachers' pay has increased due to the work of the national pay scale increasing, and the work of teacher unions.
Teachers' Pension Scheme
Another benefit of being a teacher includes teachers pension scheme. The teachers' pension scheme is a defined benefits pension scheme, meaning teachers have a guaranteed income in retirement, opposed to income for retirement that is based on performance of pension funds.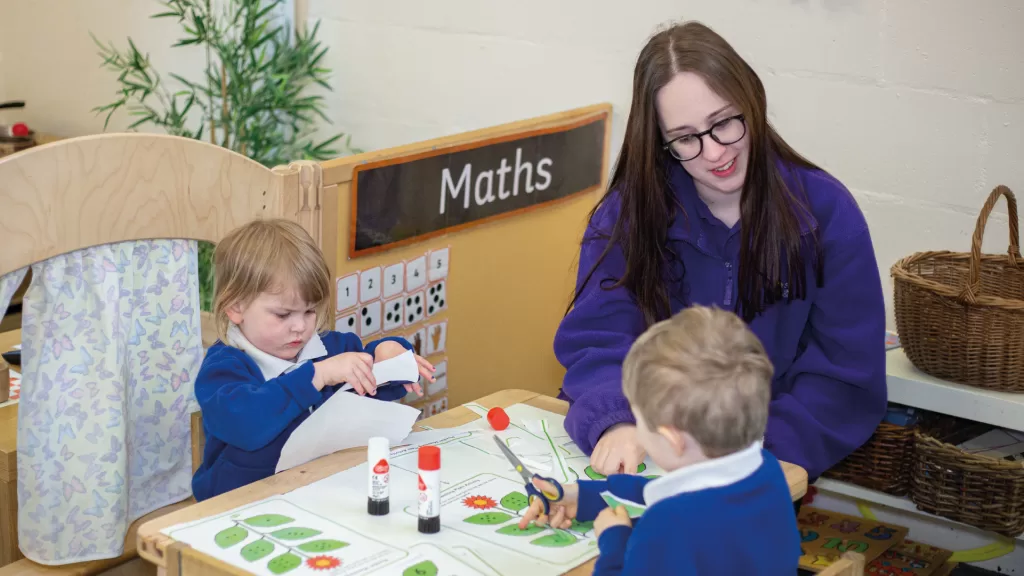 Early Career Teacher Training
With WISE ITT it is easy to become a newly qualified teacher. WISE ITT works to allow teacher trainees to become classroom teachers within primary schools. Working within an initial teacher training programme like WISE ITT, individuals can gain qualified teacher status and become primary school teachers.
Inspire Children with Other Teachers
Many teachers work together to help bring the best experience forward for the children they surround themselves with. This is not an exception for new teachers!
As a teacher, it is important that your motivation to teach is beyond salary. Teaching consists of shaping young children into independent individuals. School teachers shape the way that many children go to think about life and their futures.
Becoming a new teacher is a great way to help inspire children to become the best versions of themselves and learn more about life through education.
If you are thinking of becoming a teacher, WISE ITT is the perfect opportunity for you! You can chat with an advisor about the options you have to become a teacher, how to apply, and the best route to becoming a qualified teacher.
New Classroom Teachers Expectations
New teachers might feel intimidated to start work, talk about teachers pay scale, or even talk about the issues behind teaching salary and the progression of pay increases throughout time, but it is important that new teachers are comfortable within their role and talking about their salary.
With WISE ITT, new teachers, teacher trainees, and any individual that wants to become a teacher to inspire children are welcome. WISE ITT creates the opportunity for individuals to learn about teaching by working within individual schools, as well as working alongside a teacher training mentor.
Interested in WISE ITT? Contact traintoteach@wiseitt.com for more information!